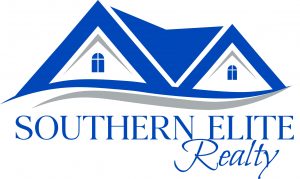 As we are settling into the rhythm of early 2023, I'm very
excited for where we are headed. Depending on what media
outlets you follow, your perspective may be skewed toward the
positive or toward the negative of the real estate market. In my
years of real estate I have found that I must carefully watch
what I allow myself to be surrounded with. What you allow in
will eventually come out of you. I'm so proud of the real estate
family that I truly believe God has assembled here at Southern
Elite Realty. We are pumped at the mentally of our team here
in the first quarter of 2023. We are disciplining and growing
ourselves through weekly Mastermind Group sessions, so as to
grow together in becoming the best real estate professionals
for our clients. As one of the top real estate firms in the area
we will remain committed to being good students and great
leaders. We will stay in a service mindset. We will never live in
fear but stay with and old school mentality of get up early, get
ready and go to work for you.
Call today and Let's Call It Sold!!!